Limited time only
20% off All Olivia Burton
Hurry, Offer Ending Soon!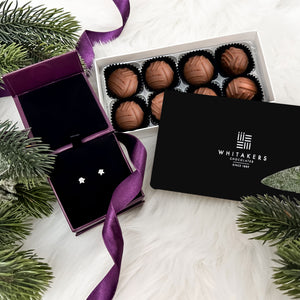 while stocks last
Free Box of Chocolates & Delivery
when you spend £79 or spend £99 and
get all that PLUS Free Sparkle Earrings.

T&C's Apply. Excludes Sale Lines.
79 products
---
Olivia Burton watches & jewellery are unique and vibrant is their designs. We stock an extensive range of pieces. Free luxury gift wrap makes for presents that delight.
Olivia Burton certainly has the wow factor and is a must of for all of those fashionistas out there, from a wide range of pastel leather to flawless mesh straps to Vegan Friendly. Not forgetting their new suede strap and case cuff collection. Beautifully crafted from silver plating, yellow gold and rose gold plating, there is a colour for everyone. Olivia Burtons watch dial comes in a variety of shapes and sizes, such as their big dial range to midi square dial.
Olivia Burton stands out for its iconic 3D Bee which comes in all colours and sizes, from sitting centre stage on the dials, to that finishing touch on your strap. Mococo Stocks the most popular collections such as Enchanted Forest, Midi Dial, Big Dial, Florals, Lace Detail, 3D Bee, After Dark, Social Butterfly, Winter Garden, Watercolour Florals, Marble Florals, 3D Vintage Bow and Wonderland.
Olivia Burton has revealed a broad choice in Jewellery from Necklaces, Bracelets, Earrings and Rings. Each item finished in a flawless coating of silver, yellow gold or rose gold plate, designed to wear with either the matching watch to the matching earrings or bracelet. There is something for all.
---