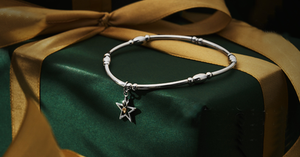 SPEND £229 on Clogau &
Get a Free Clogau Affinity Bracelet
Bracelet worth £139. T&C's Apply. While Stocks Last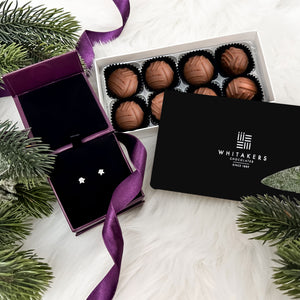 while stocks last
Free Box of Chocolates & Delivery
when you spend £79 or spend £99 and
get all that PLUS Free Sparkle Earrings.

T&C's Apply. Excludes Sale Lines.
154 products
---
Known worldwide for its high quality handcrafted pieces each with a unique design. Each item is made to stand the test of time as heirloom pieces.
Each piece of Clogau gold jewellery contains a touch of the very same rare Welsh gold that has been used by British Royalty for over 100 years, sourced from Snowdonia. The iconic Clogau brand incorporates British and Welsh traditions into stunning designs, and includes charms, wedding bands, bracelets and necklaces. Within the collection you will find Celtic and Welsh inspirations, allowing the jewellery to mark milestone moments and act as memorable heirloom pieces for generations to come.
With beautiful Clogau necklaces from the Tree of Life collection and Clogau bracelets from the Cariad collection, Mococo stock the most popular Clogau Collections including Affinity, National Treasures, Tree of Life, Milestones and the Past, Present and Future. Make a statement with our beautiful Clogau Ring collection, or maybe begin your milestone journey with a charm bracelet and the adorable and collectable Clogau charms. At Mococo we offer a wide selection of Clogau earrings from stud earrings to drop and dangle earrings.
---