Shop All Vivienne Westwood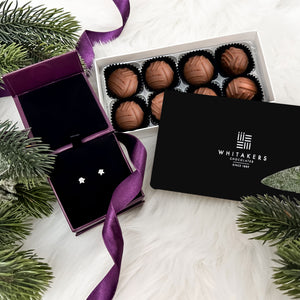 while stocks last
Free Box of Chocolates & Delivery
when you spend £79 or spend £99 and
get all that PLUS Free Sparkle Earrings.

T&C's Apply. Excludes Sale Lines.
0 products
Sorry, there are no products in this collection.
---
Originally studying art and later becoming a teacher and making jewellery in her spare time, Dame Vivienne Westwood went on to become one of the most iconic, forward thinking, women within the fashion industry. She went on to evolve and develop fashion, becoming responsible for trends such as modern punk reflected greatly by her cutting edge personality and evident in her jewellery. 
At Mococo we have an extensive range of popular Vivienne Westwood affordable jewellery from stand-out necklaces to influential earrings, all including her recognisable orb design but what does the Orb symbol mean? The iconic Vivienne Westwood Orb symbolises the Sovereigns Orb which happens to be a British crown jewel, created for the coronation of King Charles II. For Vivienne Westwood, the Orb is a personal symbol of her position and the mark that she has left within the fashion industry.
At Mococo, we also stock Vivienne Westwood bracelets with her jewellery being readily available in all types of colours ranging from classic yellow gold & to edgy rose gold plated allowing the wearer to retain rebellious yet youthful energy that can draw inspiration from Vivienne Westwoods history. Notable unofficial ambassadors of the brand are Princess Eugenie, Camilla, Duchess of Cornwall and Pharrell Williams.
---