Shop All Lucinda King Jewellery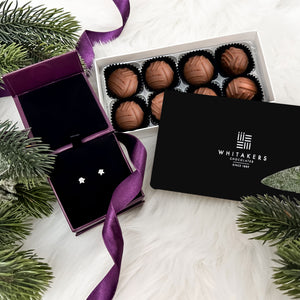 while stocks last
Free Box of Chocolates & Delivery
when you spend £79 or spend £99 and
get all that PLUS Free Sparkle Earrings.

T&C's Apply. Excludes Sale Lines.
0 products
Sorry, there are no products in this collection.
---
Create your own Lucinda King story and add personal meaning behind every piece of jewellery from bracelets and necklaces to rings and earrings. Mix your moons with your stars or your horseshoes with your hearts to showcase your personality or to simply add style to your strut.

This high quality jewellery comes in 18k rose gold plating or 925 sterling silver set with White Topaz and proves to be a perfect and affordable gift for any occasion from birthdays to graduation.
Lucinda King's popular Grace collection sits at the heart of the brand and mixes minimalist style with modern fashion. This has, in the process, created fine fashion jewellery & allowed the wearer to add glamour to their gown or simply add petite to their pencil skirt.
The brand takes inspiration from a number of influences. One of them being fashion, which saw the brand fall in love with and focus on rose gold plated jewellery and has since become a signature look for Lucinda King. From this, the brand has developed and grown incredibly with celebrities like Louise Thompson being spotted wearing pieces from the dainty Grace collection.
In a short and yet, impressive amount of time, Lucinda King has been recognised for their delicate and fashion friendly style, allowing the buyer to stack and layer their jewellery, making each buy, unique.
---